Through the reigns of nine monarchs, two World Wars and massive changes in the world of retail, Jarrolds has played a part in the lives of Norfolk families for generations.
Founded in 1770 by a 25 year-old John Jarrold, the roots of the Jarrolds business were in shopkeeping with a grocers and drapers.
More than 250 years later, Jarrolds is an established family-run independent department store offering a unique and contemporary shopping experience over five floors in the heart of Norwich. Departments include fashion and beauty, home and lifestyle, books, art and stationery, sport and toys as well as four restaurants, a coffee bar and wine bar, in addition to a well-stocked food hall.
In 1938 a pair of heraldic lions were created by sculptor Alfred Hardman to celebrate the official opening of City Hall which is located just across the medieval marketplace from the grand facade of Jarrolds' flagship store.
More than half a century ago, Jarrolds adopted the iconic civic Norwich lion as their own. They even went one step further by cheekily positioning it to lean a raised paw on the J of Jarrolds – creating a logo that would live on for many years to come.
As time passed the lion, for some people at least, became more synonymous with Jarrolds than that of the city but the fact remained this particular lion never truly belonged to the quarter-millennium-old family business.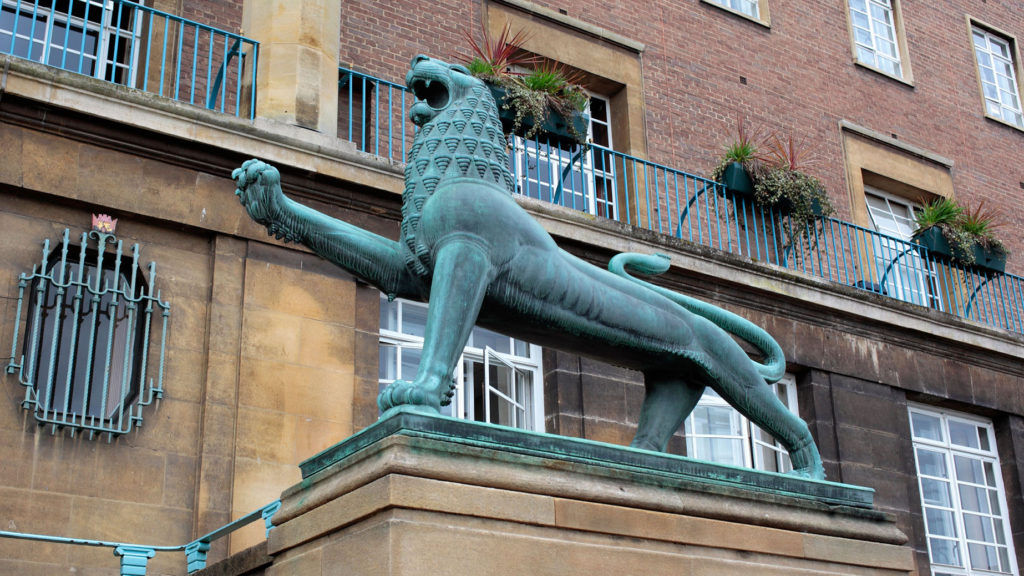 To read the full article on Jarrolds | The Click click here